When you create posts with images or videos, RiteForge auto-resizes them so they can be published to all the major social networks: Twitter, Facebook, Instagram and LinkedIn. And reformats videos so they work in Instagram!
Image auto-resizing: how it works:
The below image falls outside the range of acceptable proportions for Instagram: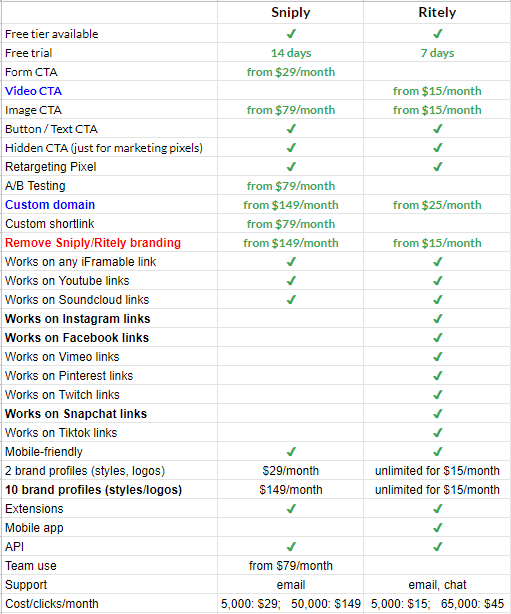 Not a problem, I just write the post text, drag in the image, add a RiteTag Hashtag Set (see the process below in the animation):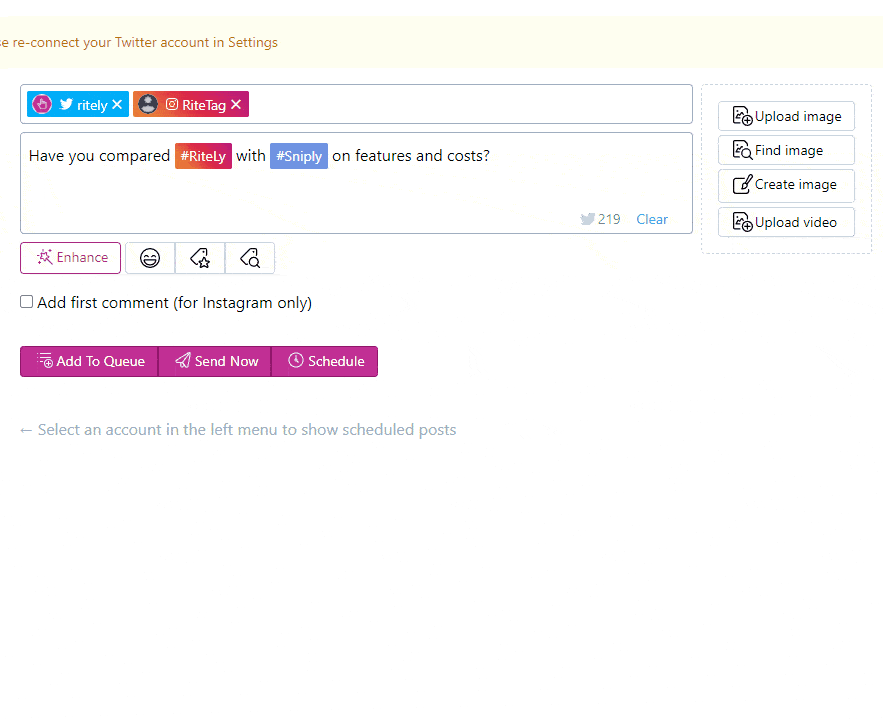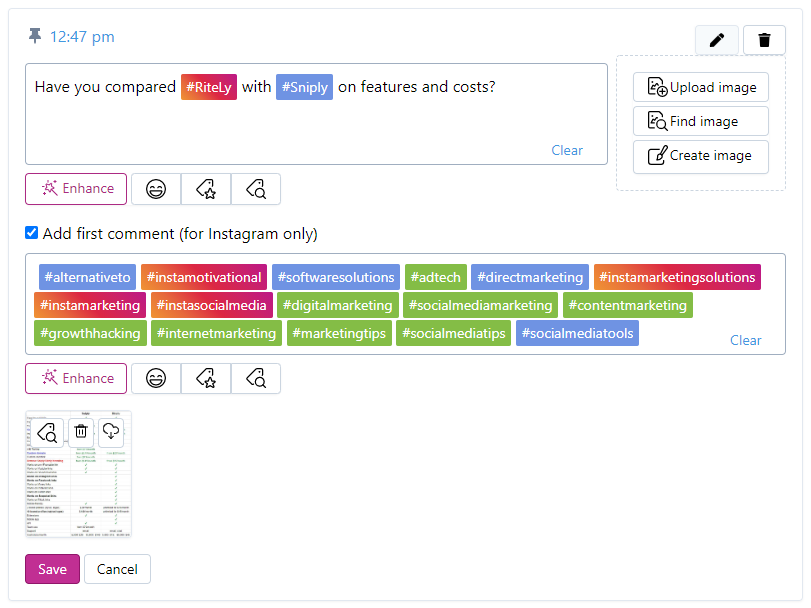 Be sure to search the main RiteKit Package help page for how you will use the RiteKit Package to not only save time, but to replace Buffer, Snip.ly, MeetEdgar and be your comprehensive solution for social media marketing.
Auto-resizing of videos for all social networks, which will auto-play wherever possible:
Auto-resizing of images and publishing to social networks from RiteForge and the RiteKit Package:
Here's using the RiteForge browser extension to auto-create a text image from highlighted text, share this image and the page's featured image to social networks - and the images are auto-resized for each social network:
Image snd video auto-resizing for each social network from RiteForge and the RiteKit Package
Images can be up to 100 MB filesize RiteForge automatically adjusts the filesize and dimensions for social media puiblishing, and without cropping your images.
Video limits:
Twitter - 140 seconds Instagram- 60 seconds Facebook - 20 minutes LinkedIn - 10 minutes
The RiteKit Package, for desktop and mobile publishing of auto-resized images and videos to Instagram and everywhere that earns you business, offers these advantages:
Auto-hashtagging from actual image content
First comment to Instagram, including access to your RiteTag Hashtag Sets
Actionable analytics: find the posts that scored engagement, link clicks and more, and reshare what scored best - as you define post success
Automatically fix the format and aspect ratio of Instagram images
Automatically convert videos to the format supported by Instagram
Creating quote images right from the composer
Auto-emoji
Mobile friendly: RiteForge can be used just by going to riteforge.com on mobile, no need to install an app
In case you missed it...
In your RiteForge Publishing Dashboard, choose a social profile queue on the left and then the new Analytics tab: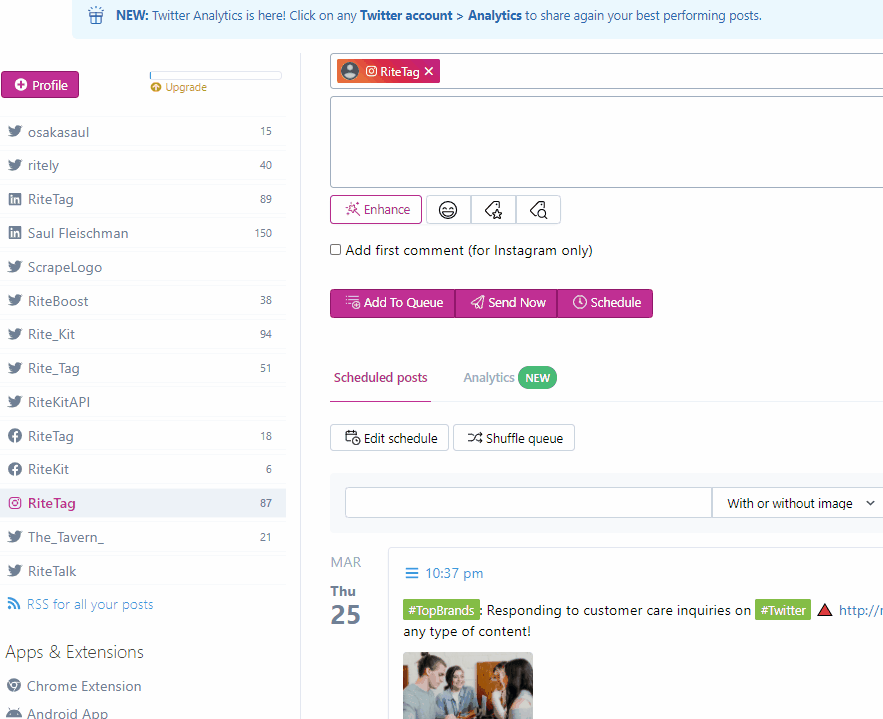 Choose the metric that matters most to you - and get posts to quick-reshare based on engagement, link clicks and more! Identify easily the Instagram Business Profile Posts, Tweets, LinkedIn Company Page Posts and Facebook Page Posts that got you the best results in the last 30 days and set them up to reshare to any of the social profiles you have connected in RiteForge.
Here's the help page on using RiteForge Analytics to identify and reshare your top-performing social posts.