RiteKit customers have been adding animations to their tweets and Google+ posts for weeks.  Now, as TheNextWeb just reported, since animated gifs play in Facebook, we just made it possible to get and add animated gifs  - just by clicking words and then selecting "Giphy."
The RiteForge extension makes it dead simple to get images (along with influencers to tag and hashtags) from words and hashtags and add them to Facebook updates - right where you post in Facebook.
Now that animated gifs play in Facebook, RiteForge provides them as well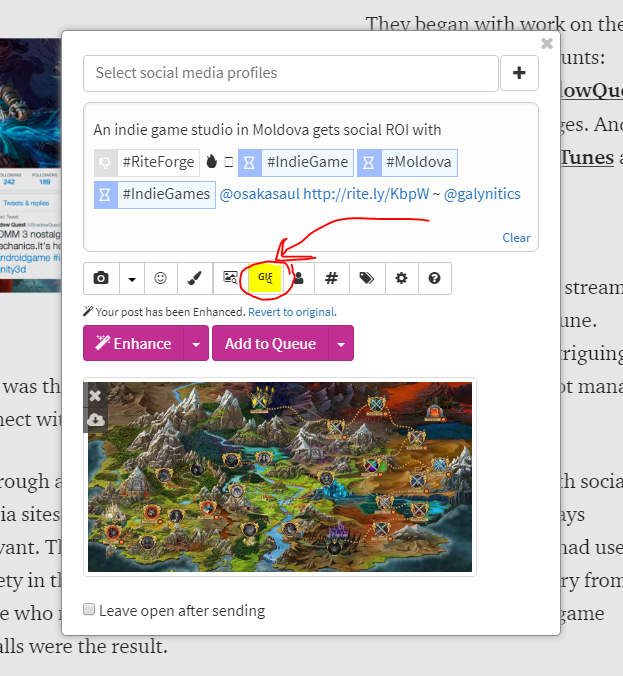 In Facebook, with the RiteForge browser extension installed, type or click in a word in an update you're writing. Select "images", and then pull down from Twitter to Giphy. Click through images until you find one you like, then choose "Add." 
We just updated the RiteForge browser extension to include giphy animations and what's more, now you can add RiteForge to your Android homescreen - so you can use the entire RiteKit site in app mode!