The big news is that along with improvements, you now can pay for exactly what you need and no more, from the RiteKit family of products.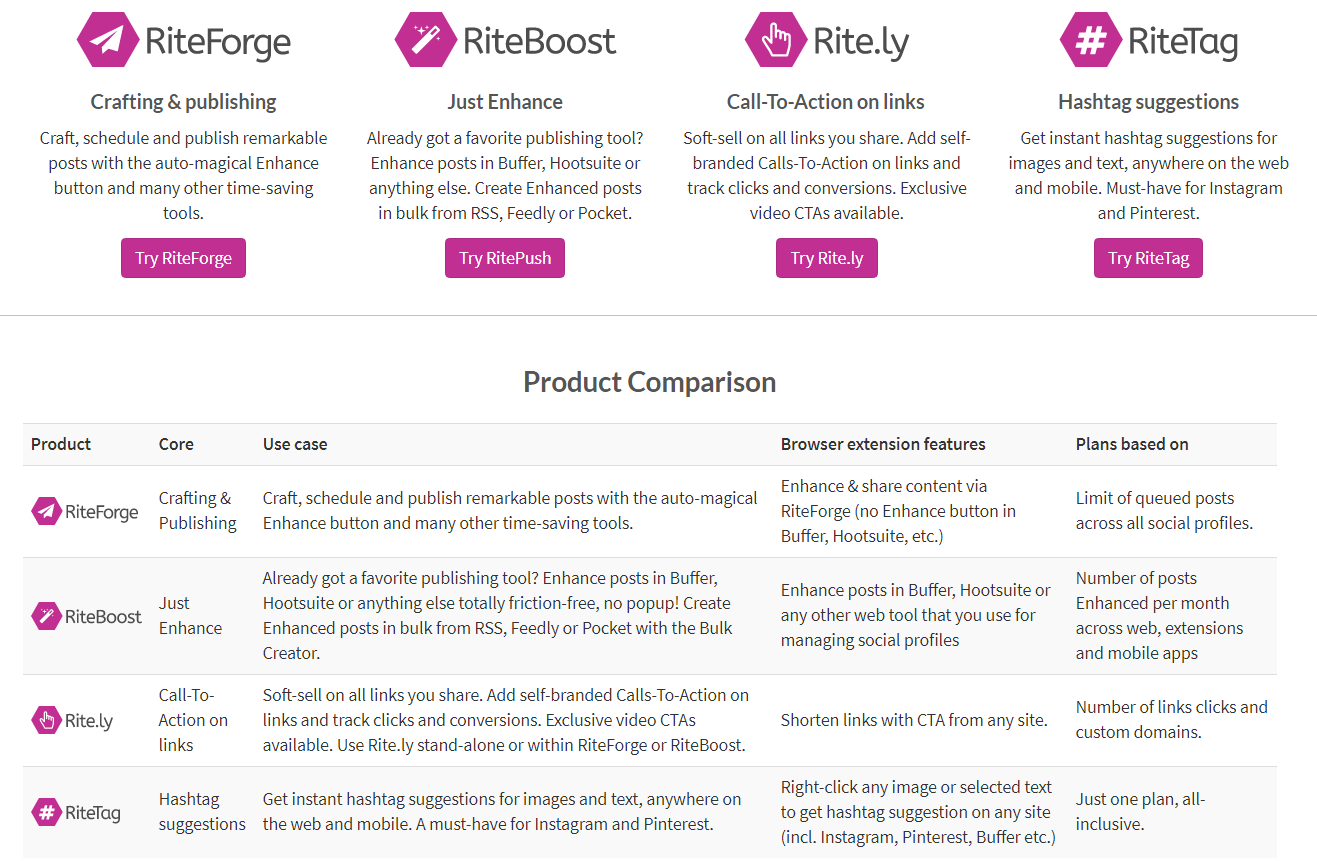 Firstly, we are now RiteKit: modular and expandible social media creation, optimization, productivity and automation tools:
RiteTag is now a dead-simple ap...
The new RiteForge Android app is available to anyone with any tier of RiteForge, including free trial.
Master the RiteForge app with our 3-minute video, covering:
How RiteForge-Enhanced posts appear to your social audience
The dynamics of your Enhanced posts, including hashtags and/or emo...